The guys had the best time on their fishing trip. Big O knew exactly where to go and what to do so everyone would have a great experience and bring home plenty of fish. Would definitely recommend!

Welcome To
Big O's Fishing Charters in Little River, SC

Captain Big O has been fishing the Little River and surrounding areas for most of his life. From fishing for pan fish on the Waccamaw, to fishing for tuna on the Gulf Stream, he has experience in all areas. Specializing in near shore and offshore fishing.
Many years of inshore and offshore fishing experience...
We are fully up to coast guard standard, life jackets are provided.
All fishing licenses are covered under the boats license.
All fishing equipment, bait, and tackle is included.
We suggest to bring sunscreen, hats, sunglasses, any food and drink. Beer and wine are welcome, but as per SC law, no liqour is allowed. (Cooler and ice will be provided)
Fishing Charters
1/2 DAY- 4 HOURS - $650. Spanish, sharks, flounder, red drum, some bottom fish. Inside of 8 miles of beach.
1/2 DAY EXTENDED - 6 HOURS - $900. Spanish, Sharks, Barracuda and some bottom fish. Approximately 12 miles miles out.
3/4 DAY- 8 HOURS - $1400. King mackerel, amber jack, black sea bass, grunts assorted bottom fish. Approximately 25 miles out.
FULL DAY- 10 HOURS - $1800. King mackerel, amber jack, b liners, red snapper, black sea bass; grouper, assorted bottom fish. Approximately 30 to 45 miles out.
12 HOURS EXTENDED DAY - $2400. Dolphin, wahoo, kings, tuna and/or bottom fishing
.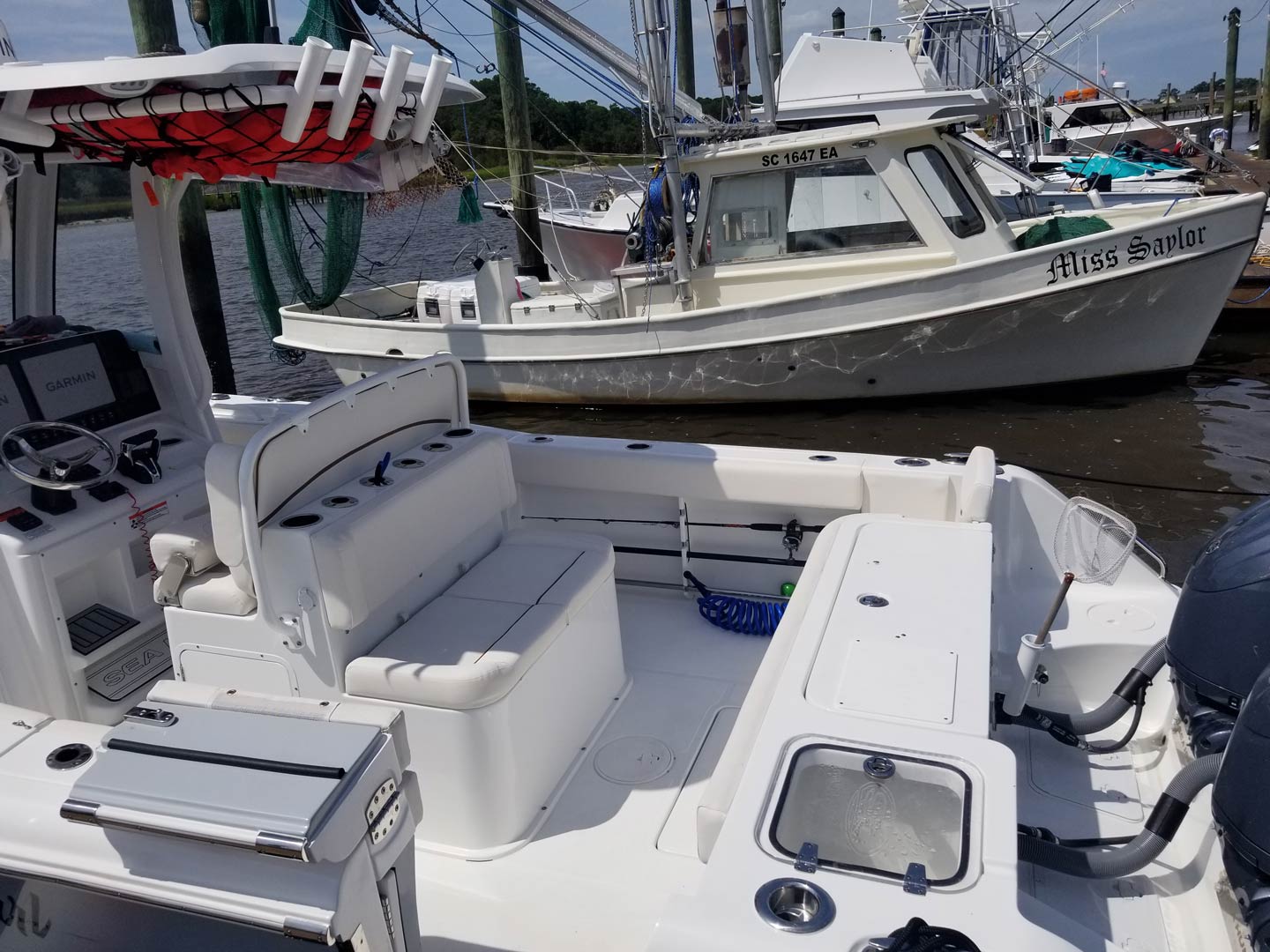 Book Your Charter